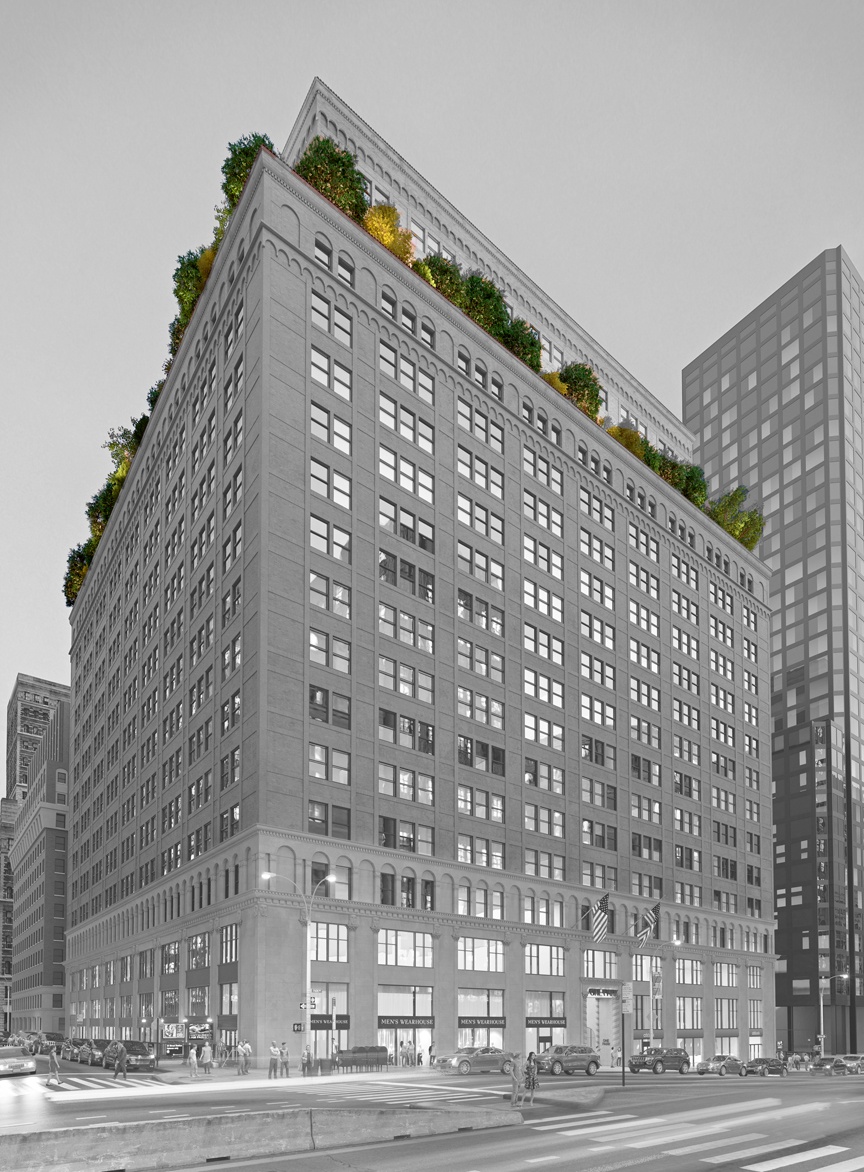 A park in the sky.
The missing median.
Until the second decade of the 20th century, the strip of land above Grand Central Terminal was an sunken thoroughfare traversed by steam-powered trains, an open gash running northward out of the city. As coal-burning trains transitioned to electric power, platforms were built to span the tracks, streets and sidewalks were laid, a wide median was planted with flowers and yew trees, and Park Avenue was born. The median that gives the avenue its name now runs largely uninterrupted from the Upper East Side to 34th Street, just north of the office building with the address One Park Avenue.
Our design for the Loop, a garden built on a wide wraparound setback 16 floors above the street, creates a planted median in the sky that visually connects the building and the avenue.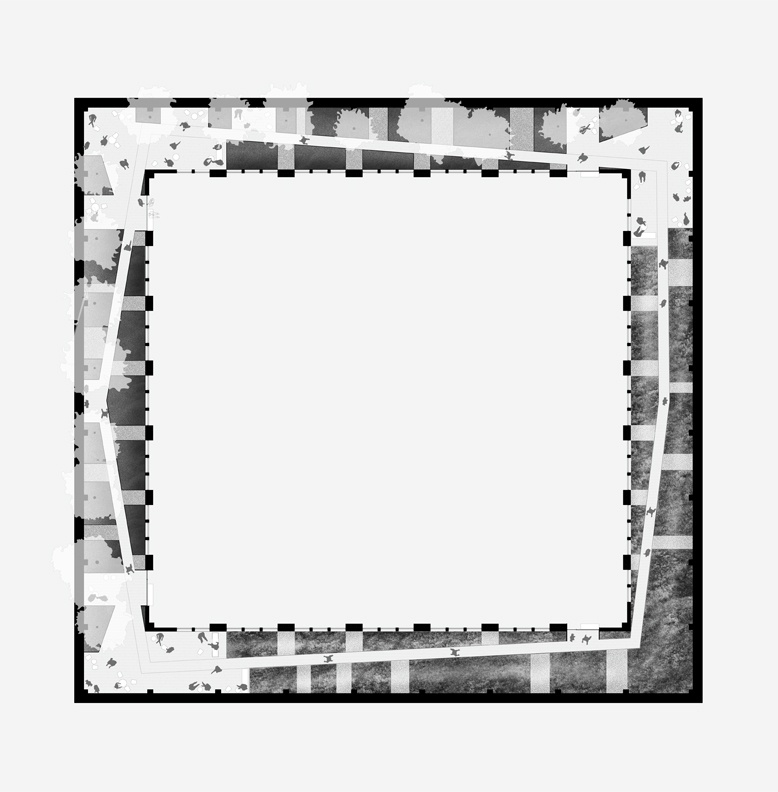 The Loop connects three large terraces and a smaller overlook with a continuous path that kinks toward views of major landmarks on the skyline. The diagonal path on the north aligns to the Empire State Building, while the Chrysler Building appears over the meadow on the east. Circulation becomes an amenity, creating the potential for new links between interior and exterior spaces. The path travels through park-like landscapes, diverse environments of hills, fields, and sculpture gardens previously used as mechanical space.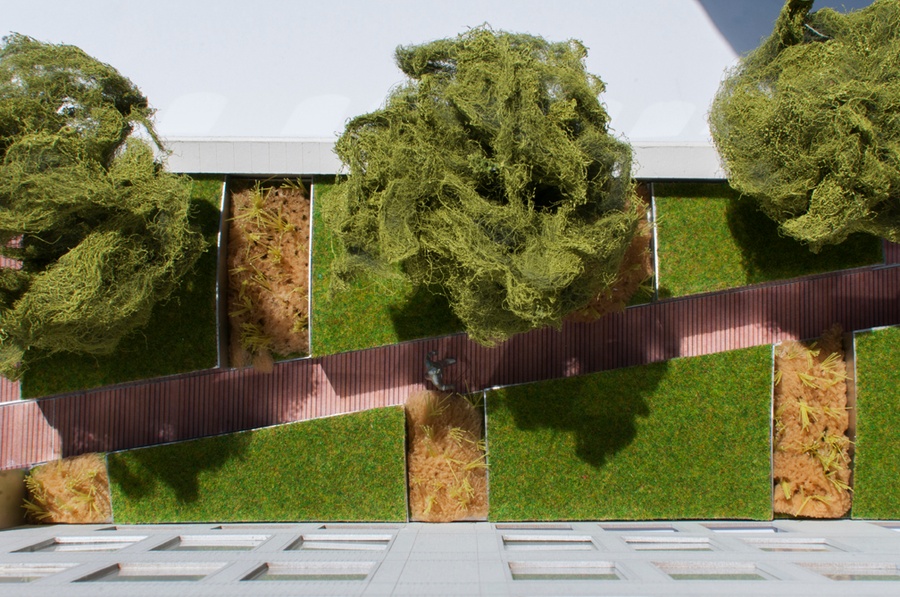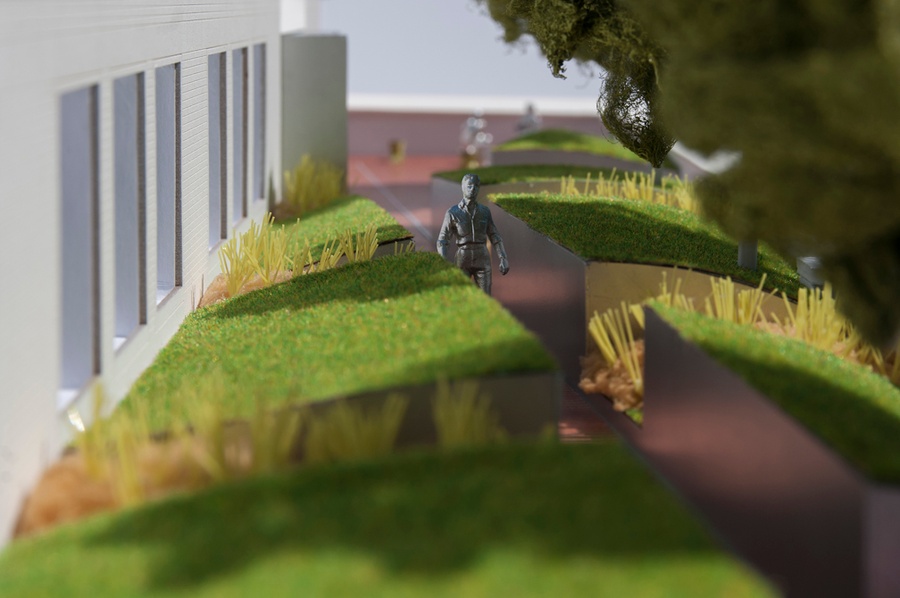 The path slices an artificial hill made up of mounded planters with room for large root balls and bigger plants. As the Loop moves through this topography it creates an intimate space above the city, opening midblock into a central overlook.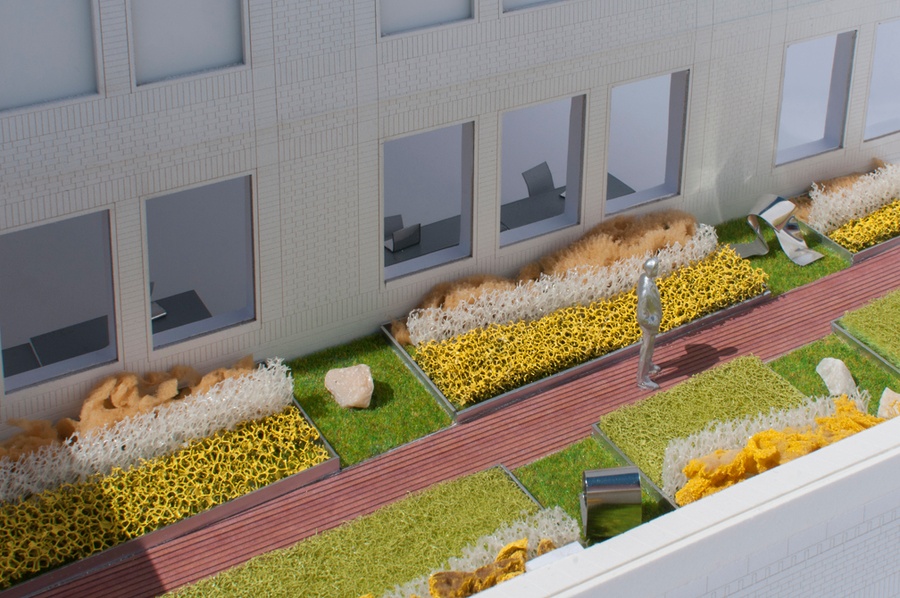 On the south side of the building, lower planter beds open to a more expansive view of the city. A flowering landscape, a river of color, moves alongside the path.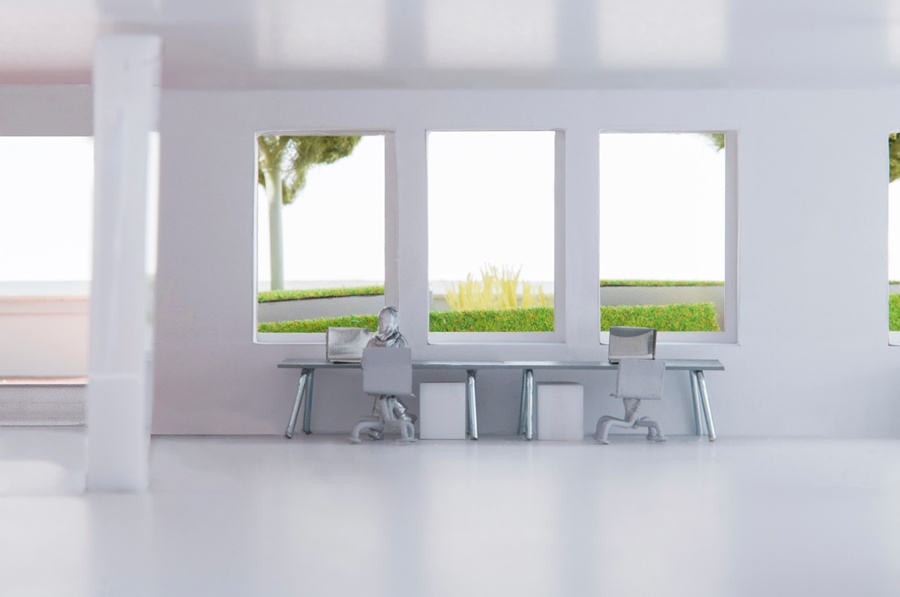 From the interior, the mounded landscapes provide separation between office spaces and passing coworkers. Instead of looking at a parapet wall, the view is now a garden.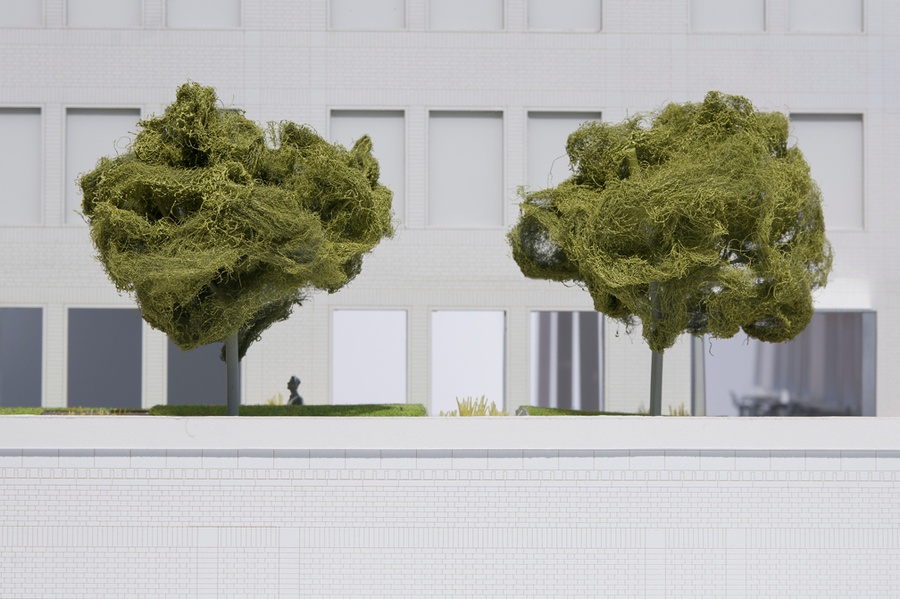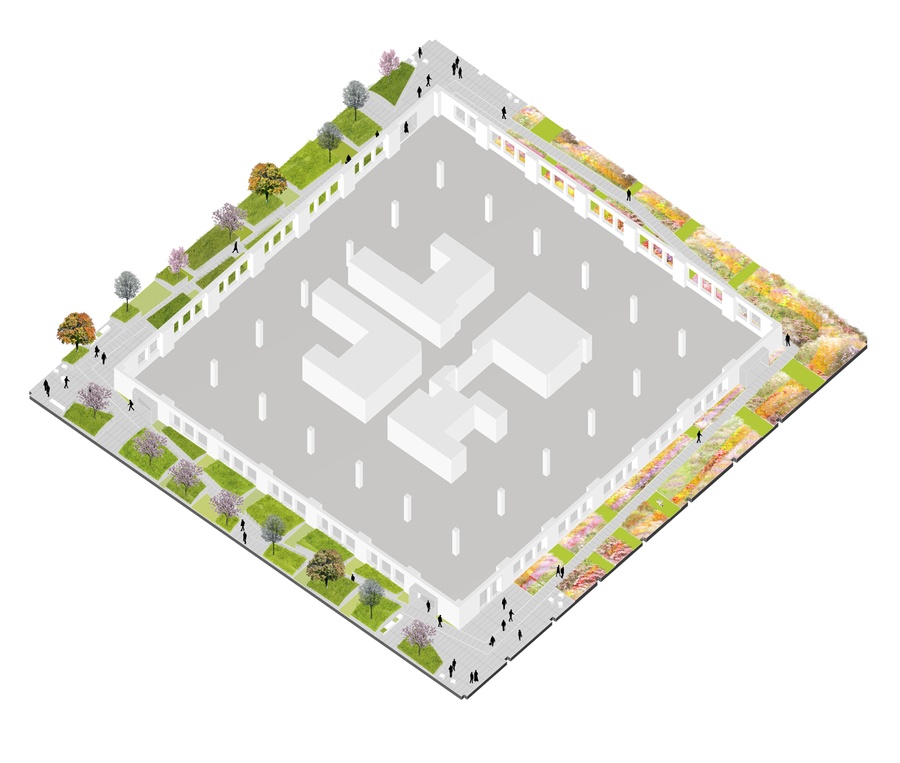 The Loop is a gesture of unity with the city, a mediator between its past and its future.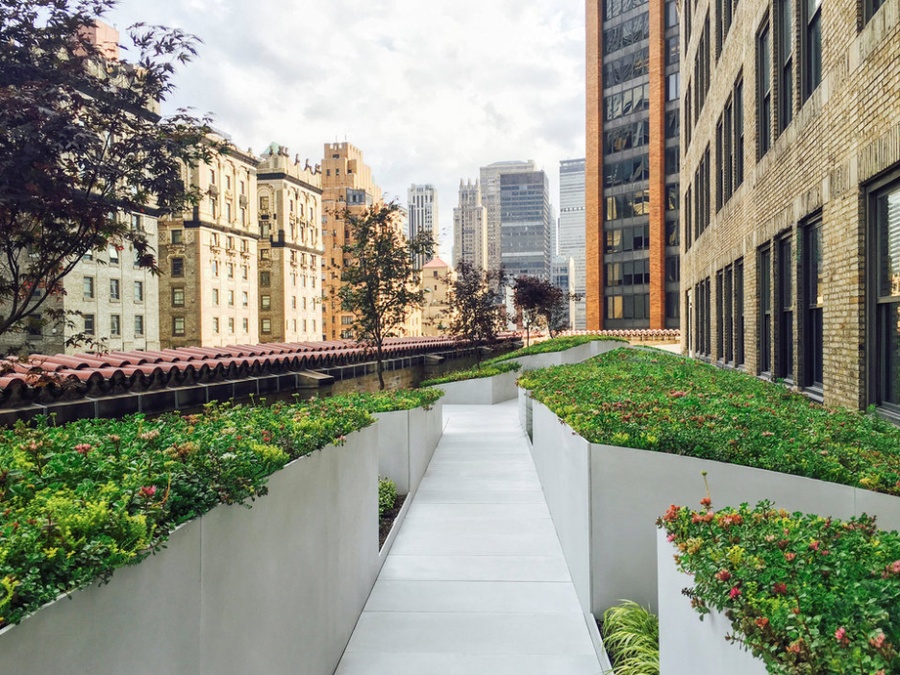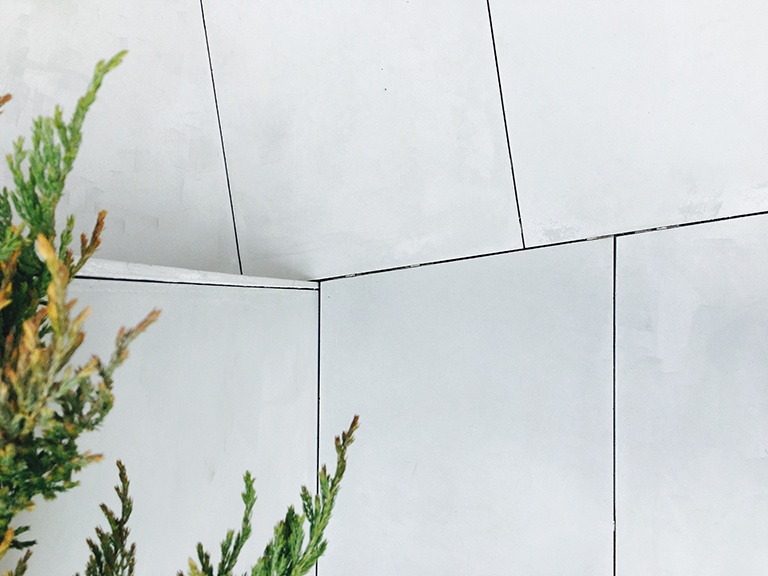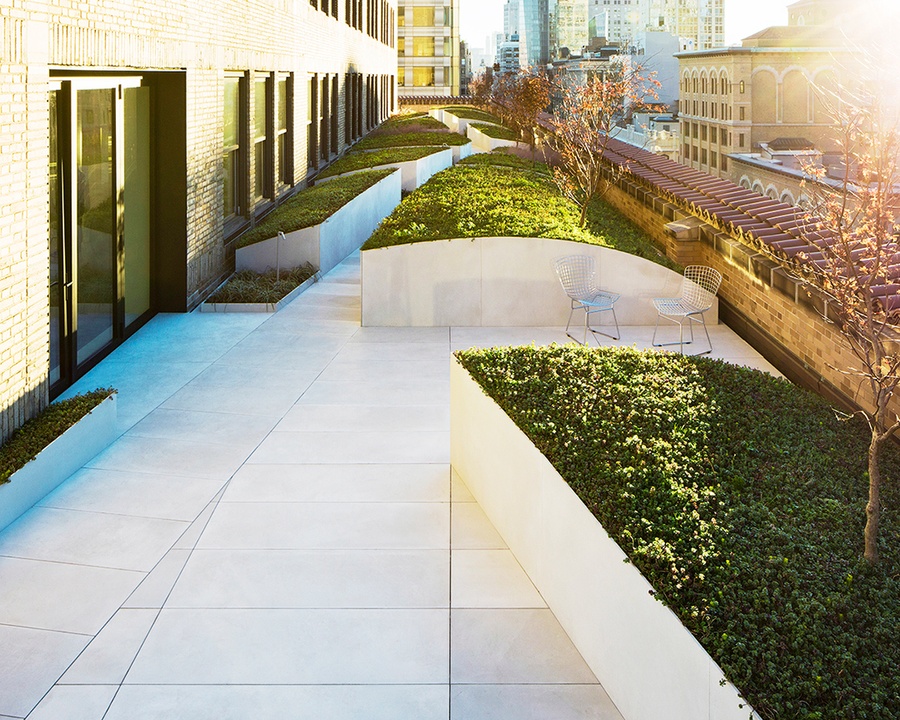 ***
Client: Vornado Realty
Location: New York, NY
Program: Commercial green roof
Size: 15,000 sf
Photos: Kevin Kunstadt, FE
Status: Built, Phase 1