FE058.
Old Westbury House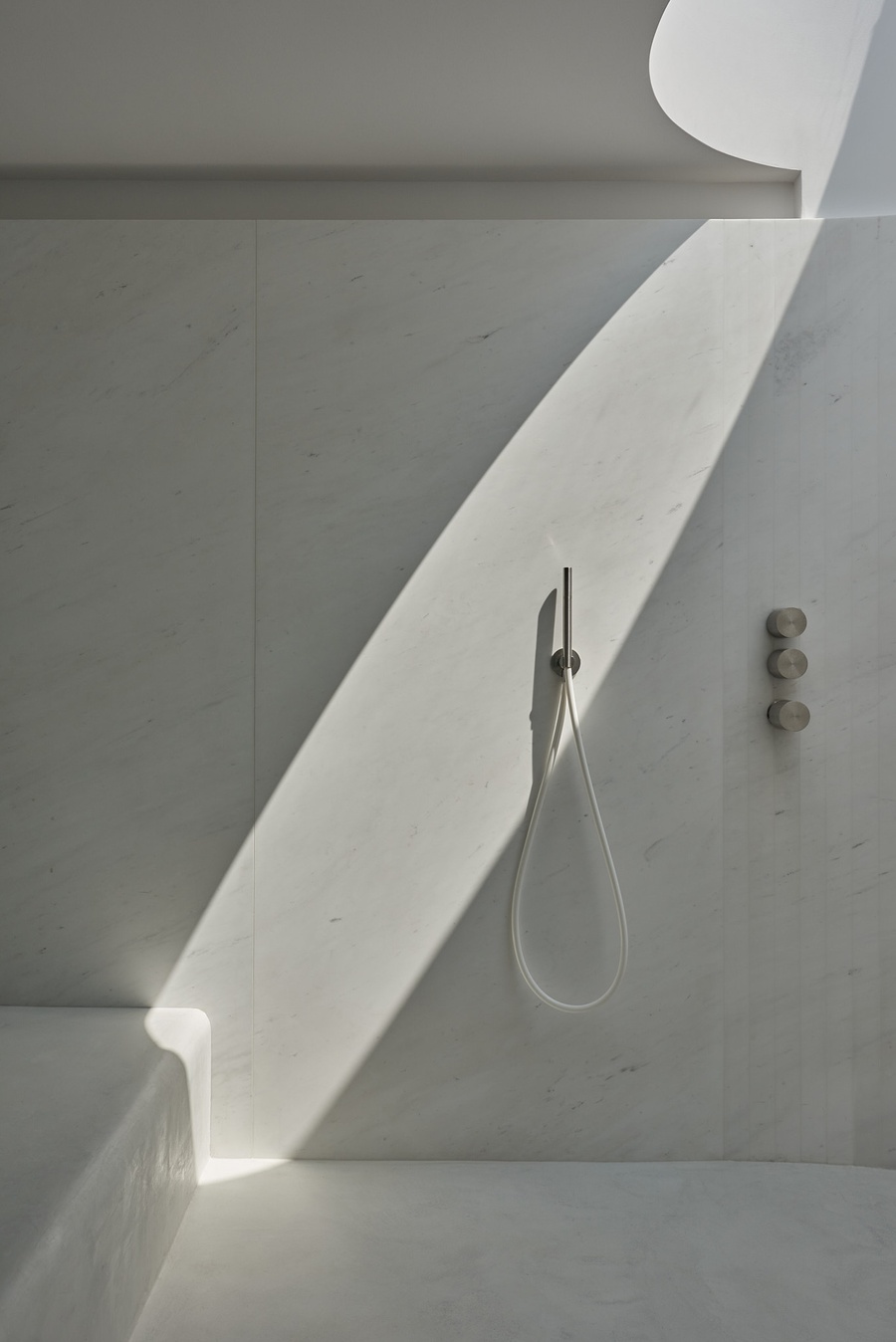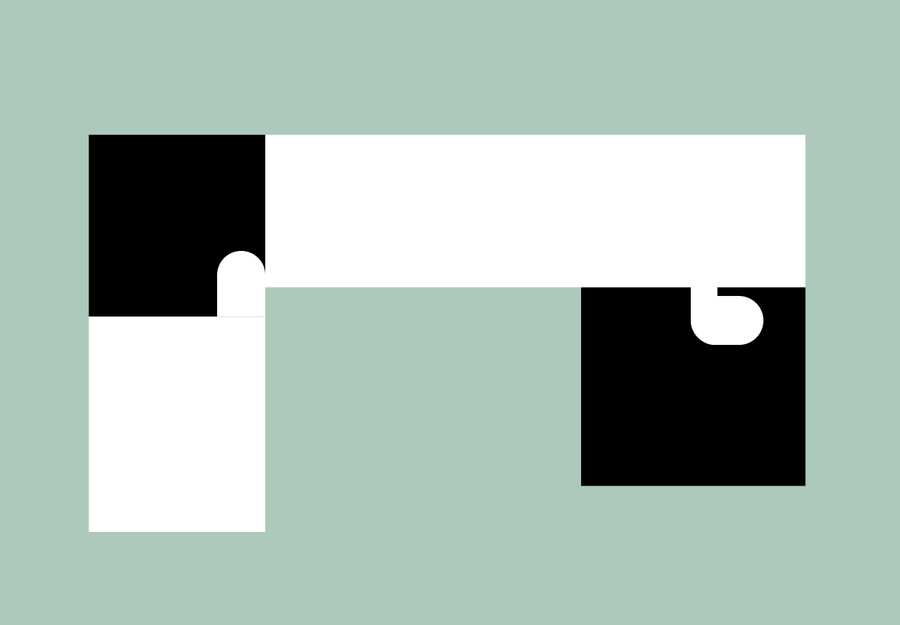 A young gallerist purchased a 1970's house in suburban Long Island with the goal of creating a mix of social spaces, areas for displaying art, and places for living. Our interior and exterior renovations riff on the restraint of the original palette while making space for new uses.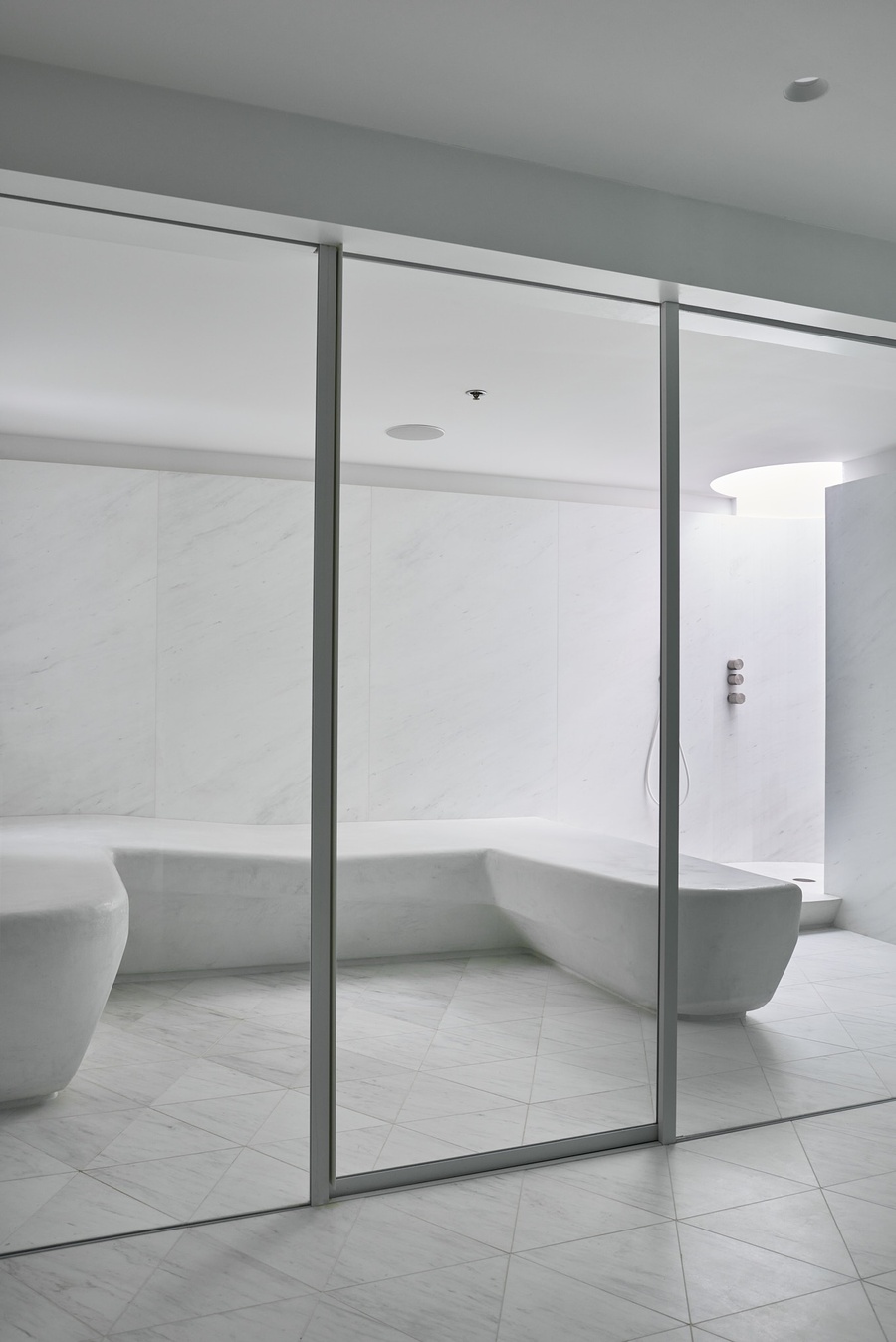 A concrete bench and shower hug one edge of the steam room.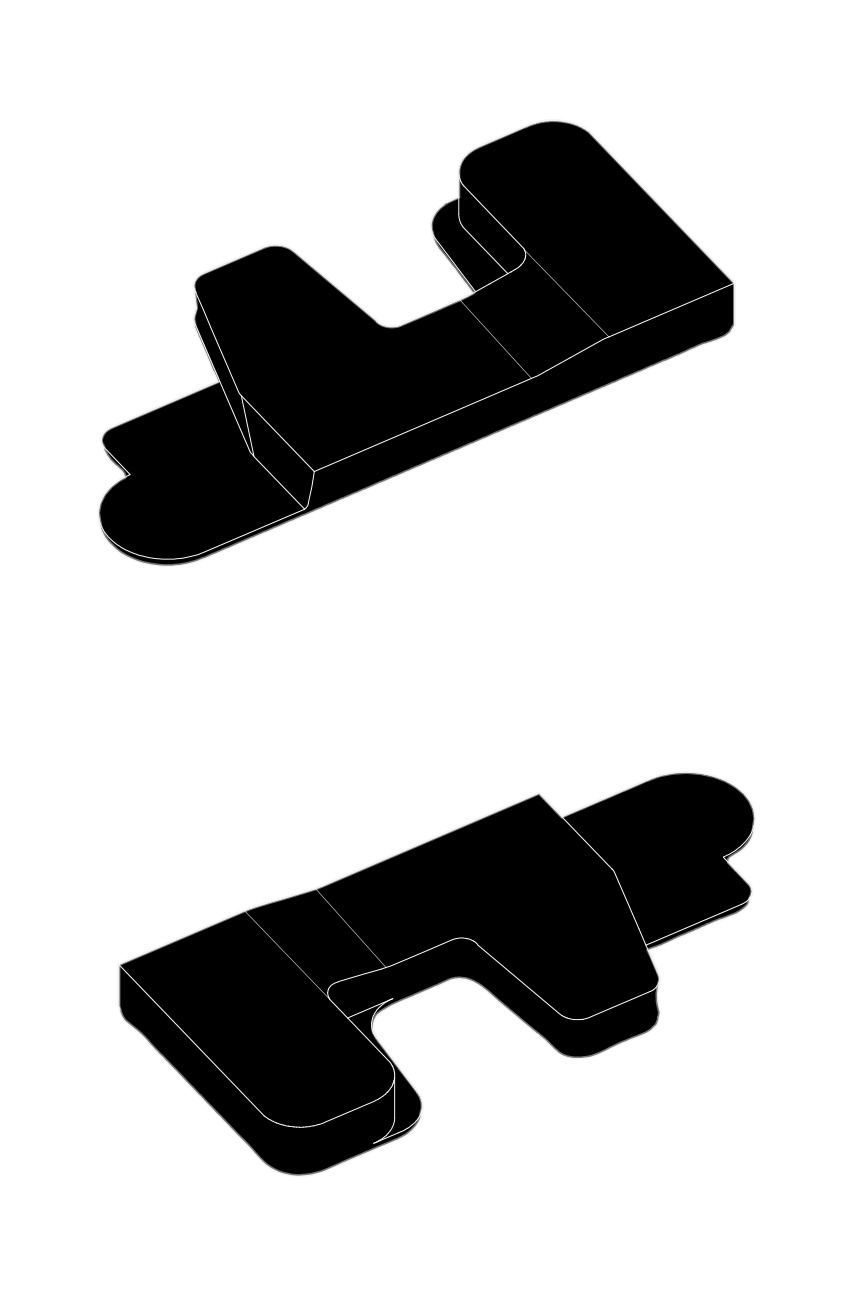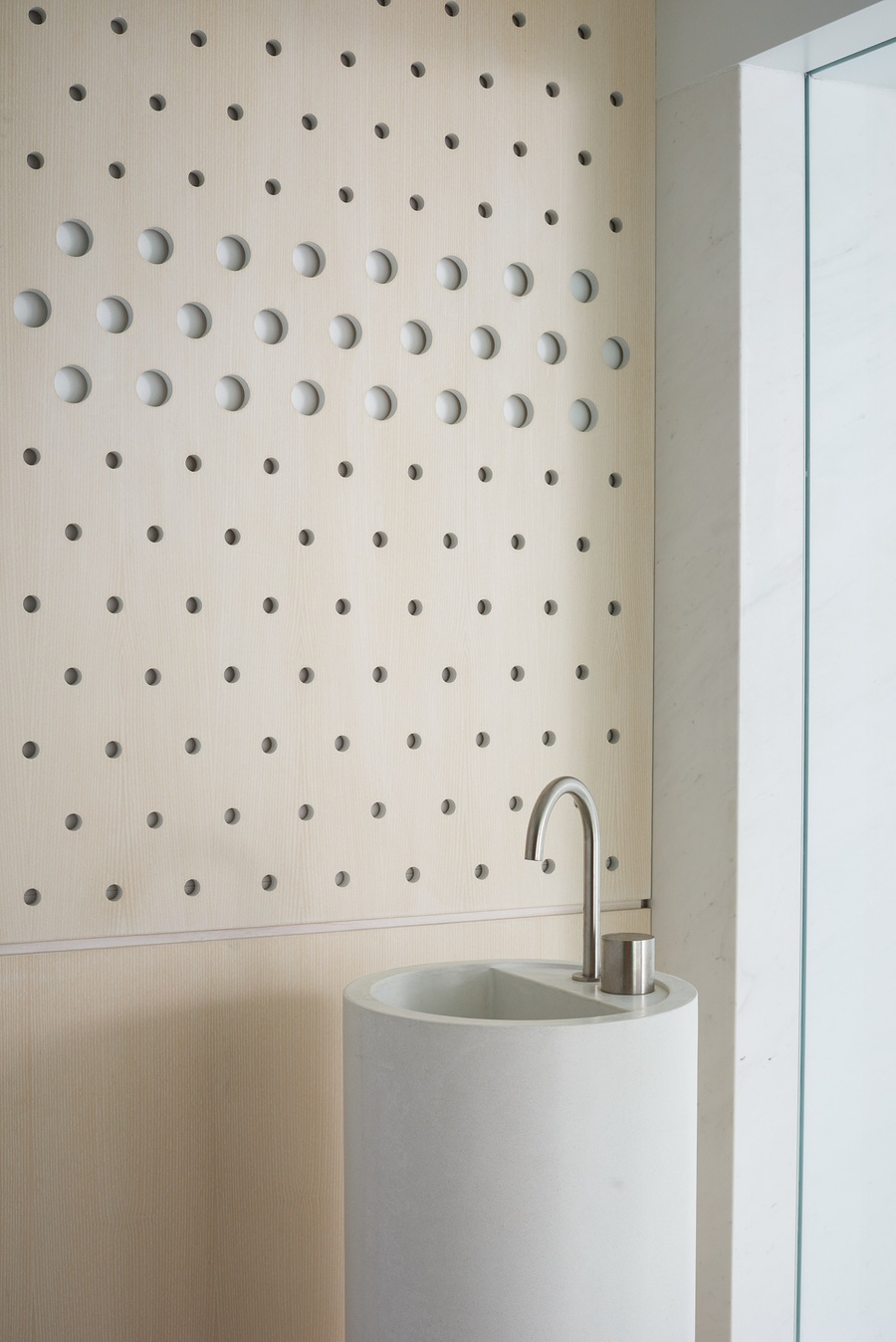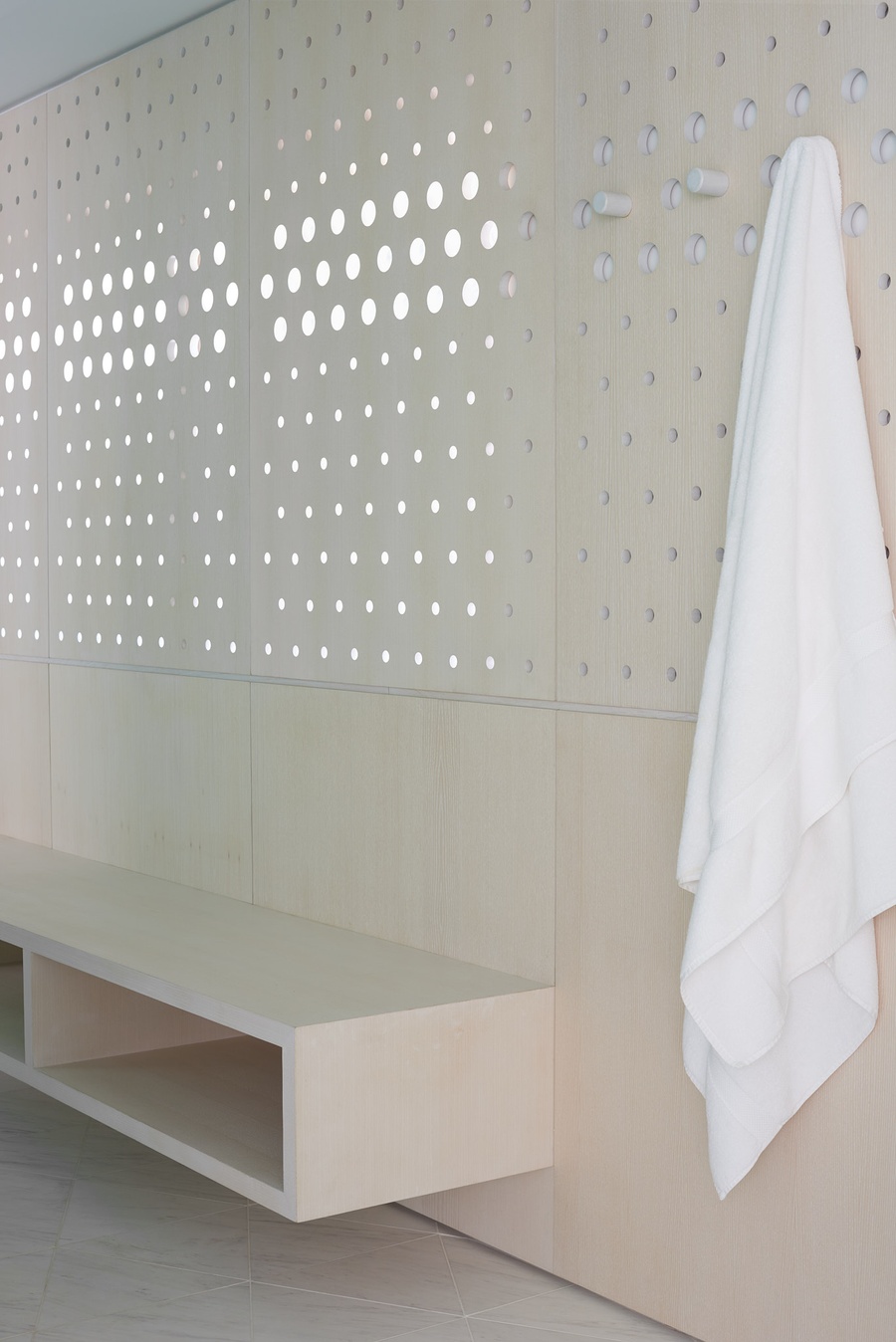 A screen limits views into the changing area but allows some dappled light. The larger holes at eye level preserve views from the inside to the outside without compromising the intimacy of the space.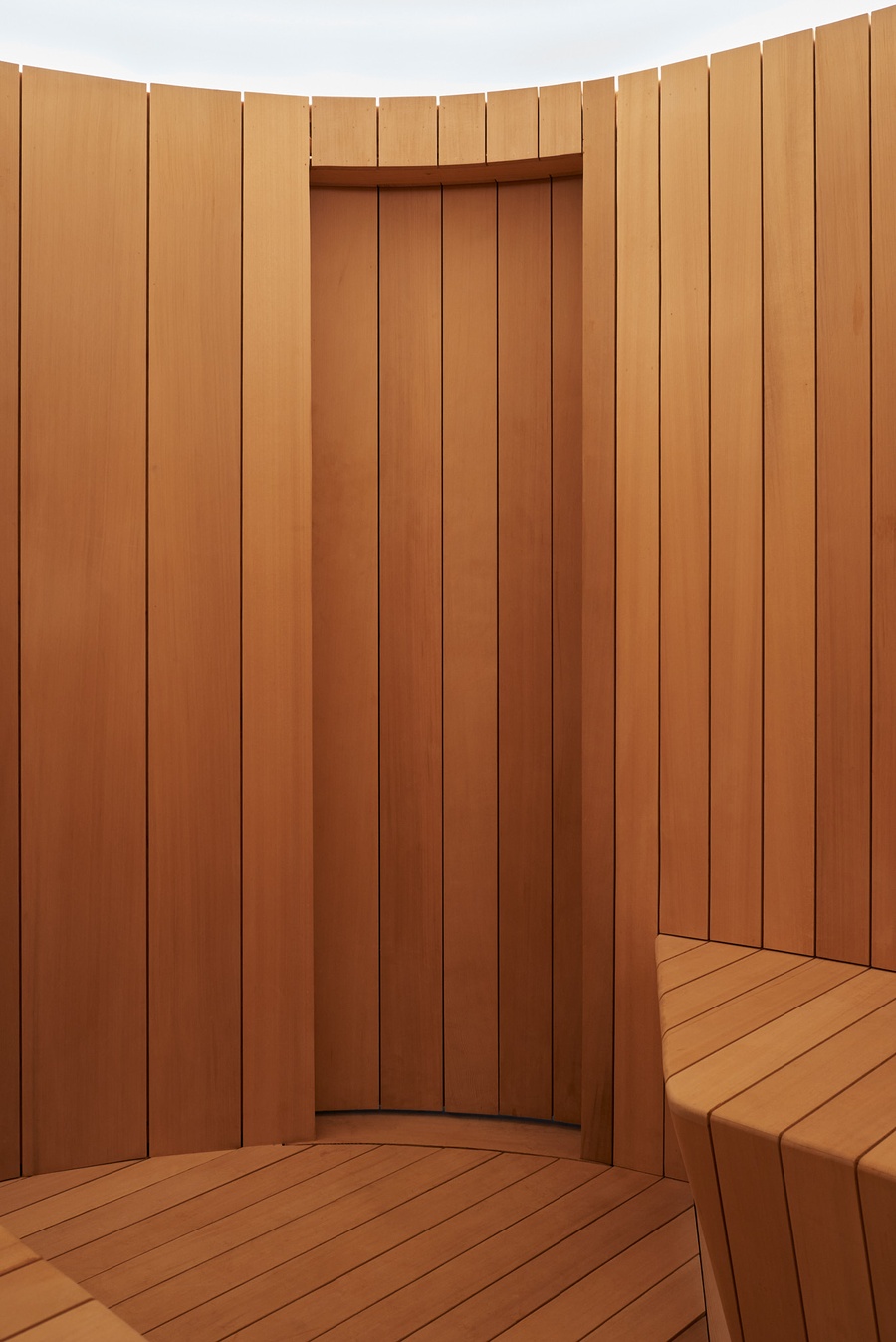 Cedar boards line the curved interior of the sauna.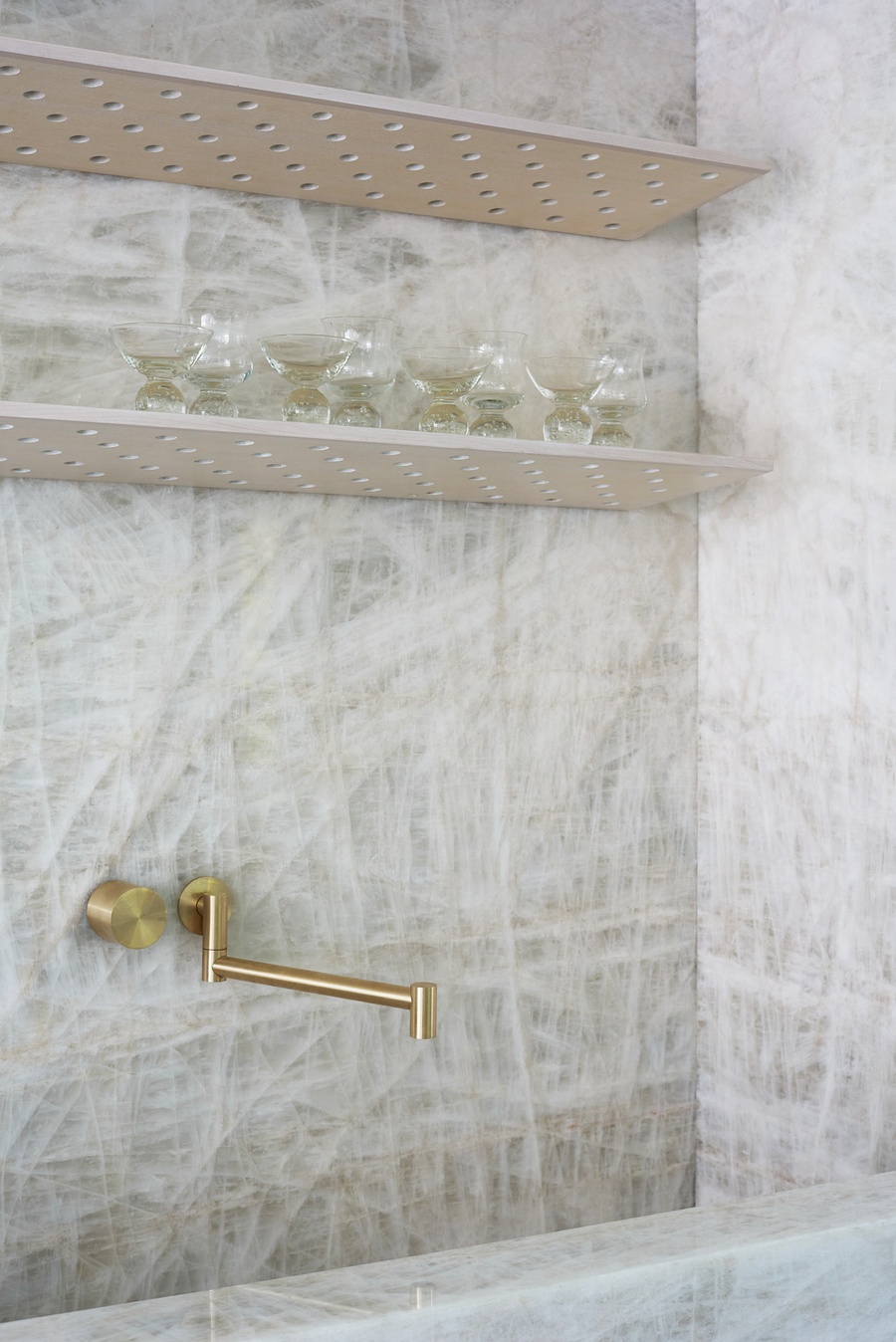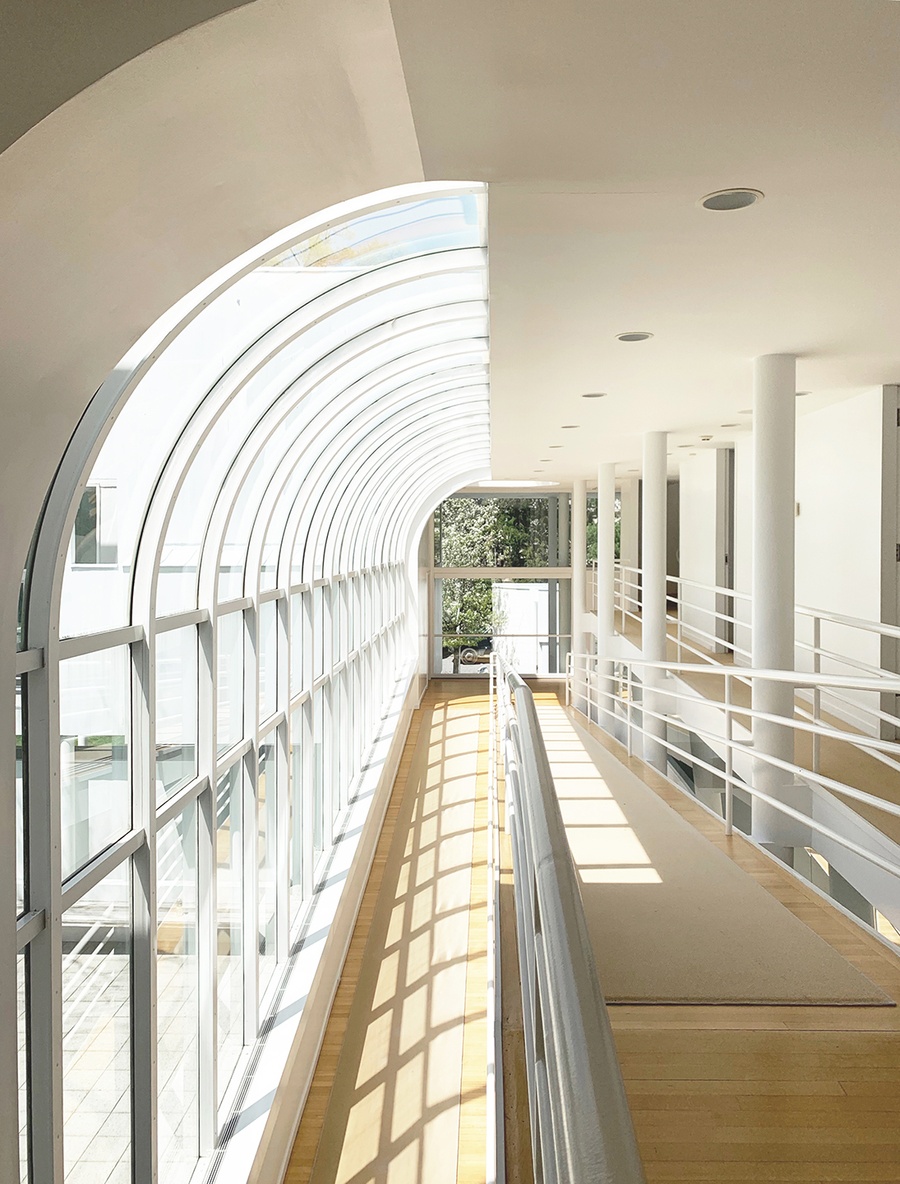 ***
Location: Old Westbury, NY
Client: Private
Concrete Fabrication: OSO
General Contractor: Aero Construction
Status: Built
Photographs: Hanna Grankvist