FE018.
Forsyth Office Expansion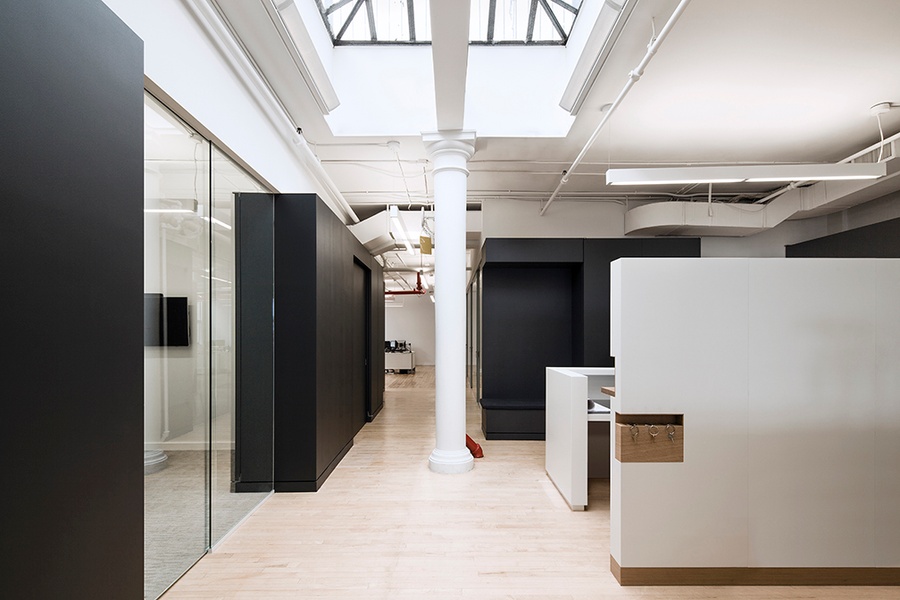 This office renovation and expansion in Manhattan uses a series of subtly differentiated volumes to simultaneously organize the functional areas of the workspace and to contain the major pieces of equipment that support those programs.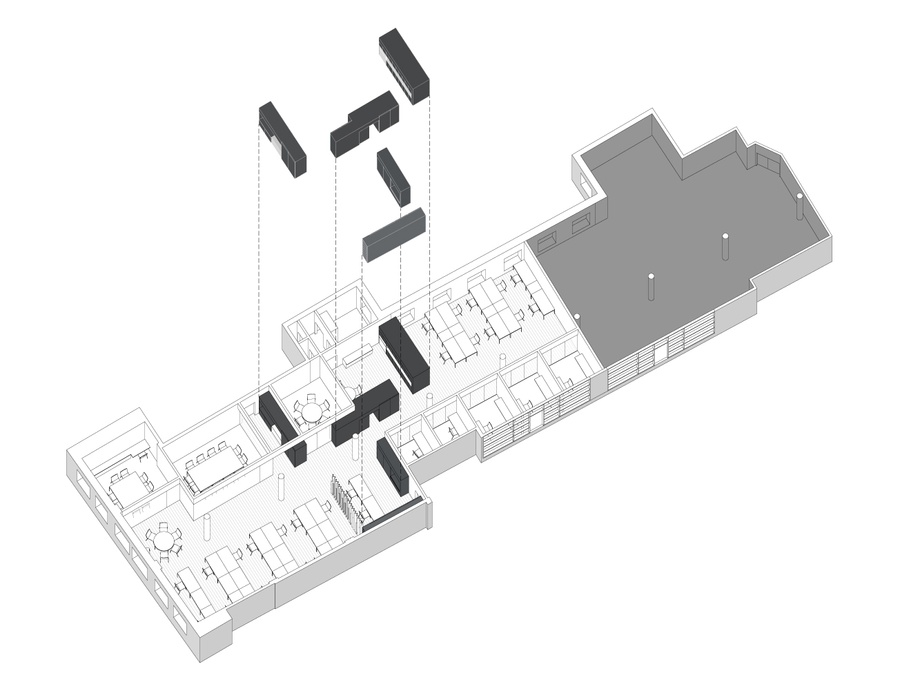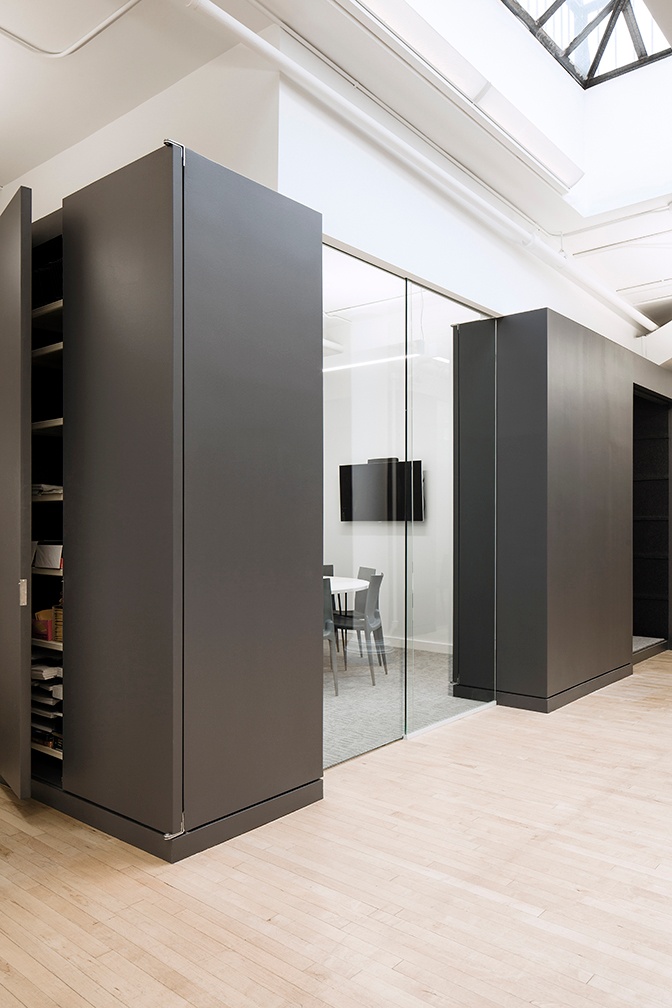 Equipment and service spaces are tucked into these volumes: the kitchen appliances inside of the pantry, the printing equipment in the copy room, the seating and coat closets within the reception area, the A/V equipment in the meeting room, and the bench and sound absorbing fabric in the telephone booth.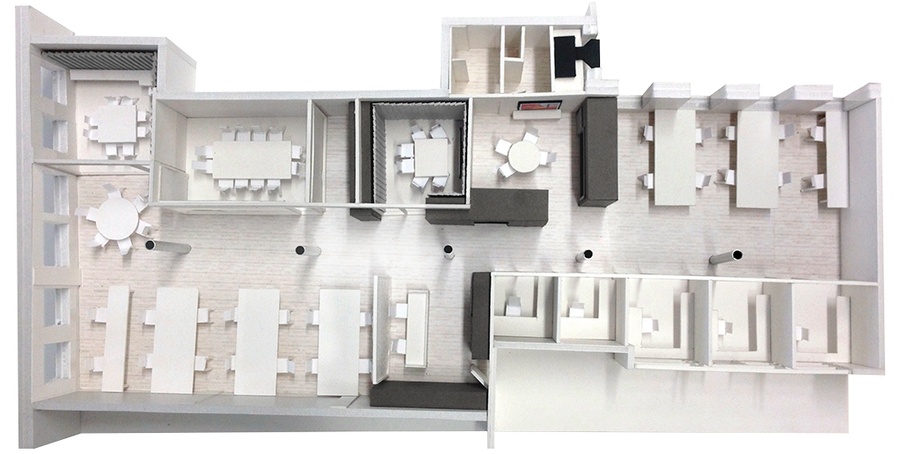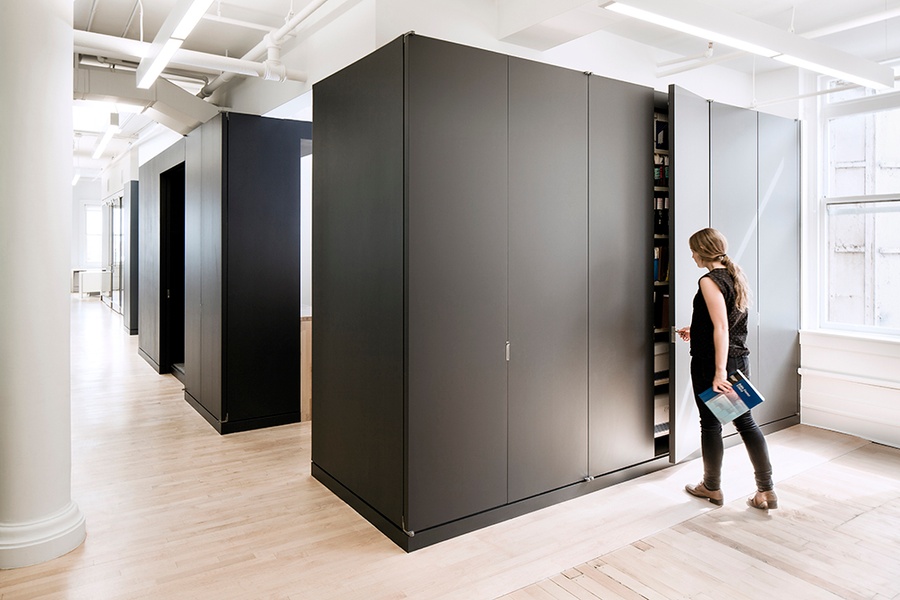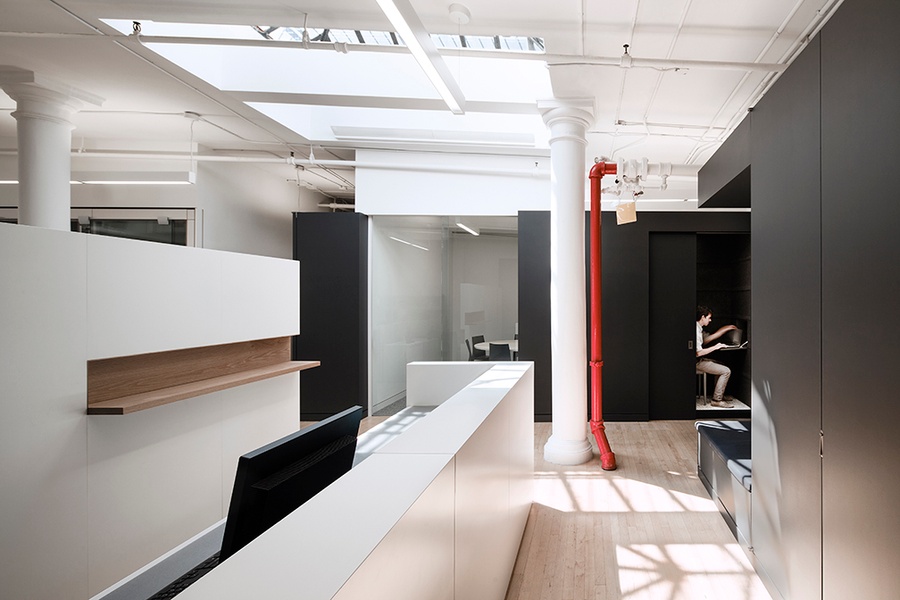 The volumes are painted five slightly different shades of gray. As the light from the windows and skylight moves around the space over the course of the work day the differences in tone sometimes appears extreme and at other times are hardly perceptible.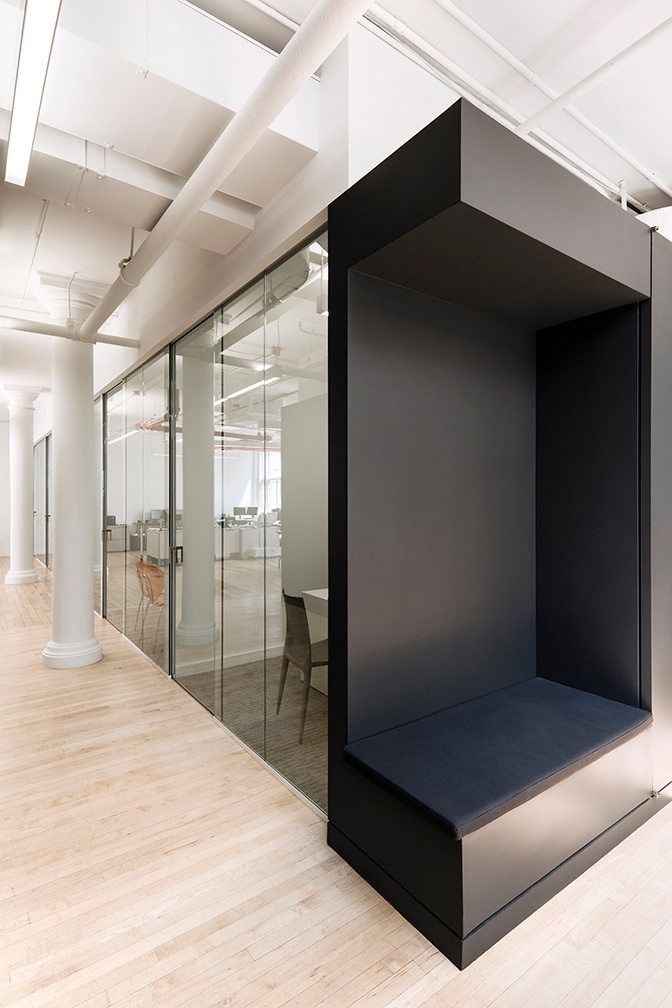 The office front system is detailed with panels of glass overlapping the ends of the office partitions. The jambs for the sliding doors are nested into the gap between the glass and the wall. The effect is an unbroken glazed surface along the entire length of the new work area.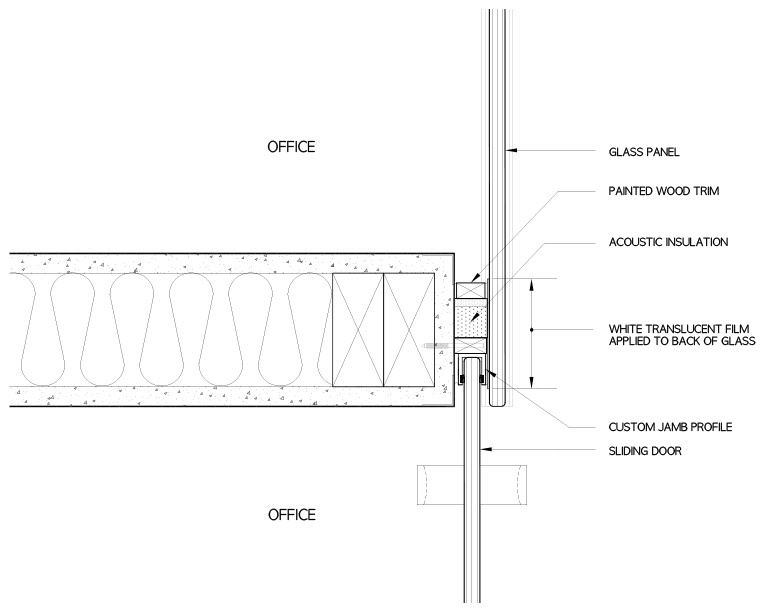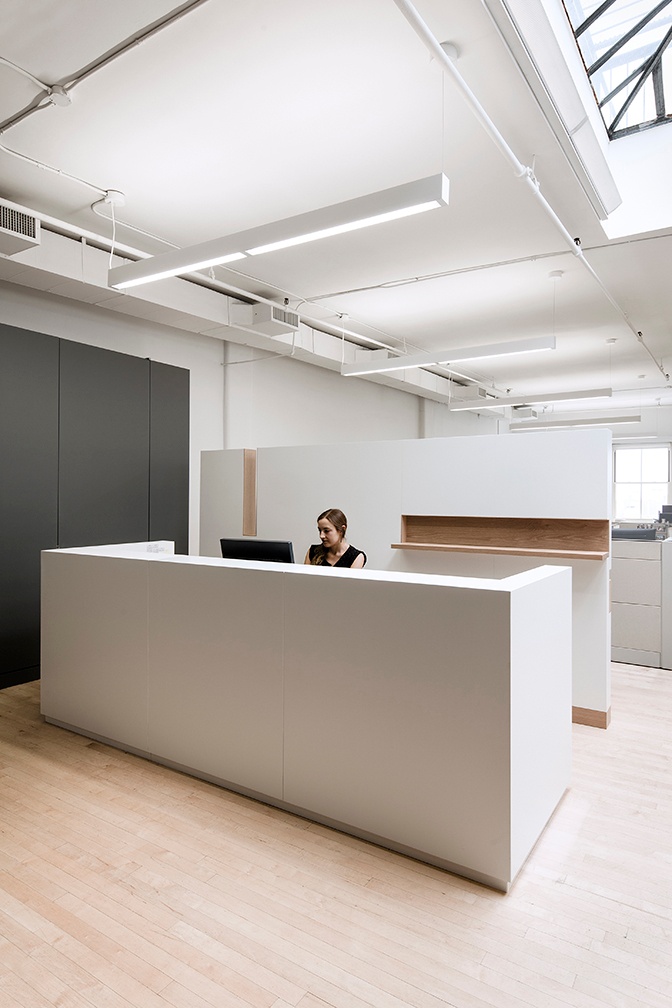 ***
Client: Forsyth Street Advisors
Location: Manhattan, NY
Program: Office
Size: 3,500 sf
Status: Completed August 30th, 2014
Photography: Kevin Kunstadt