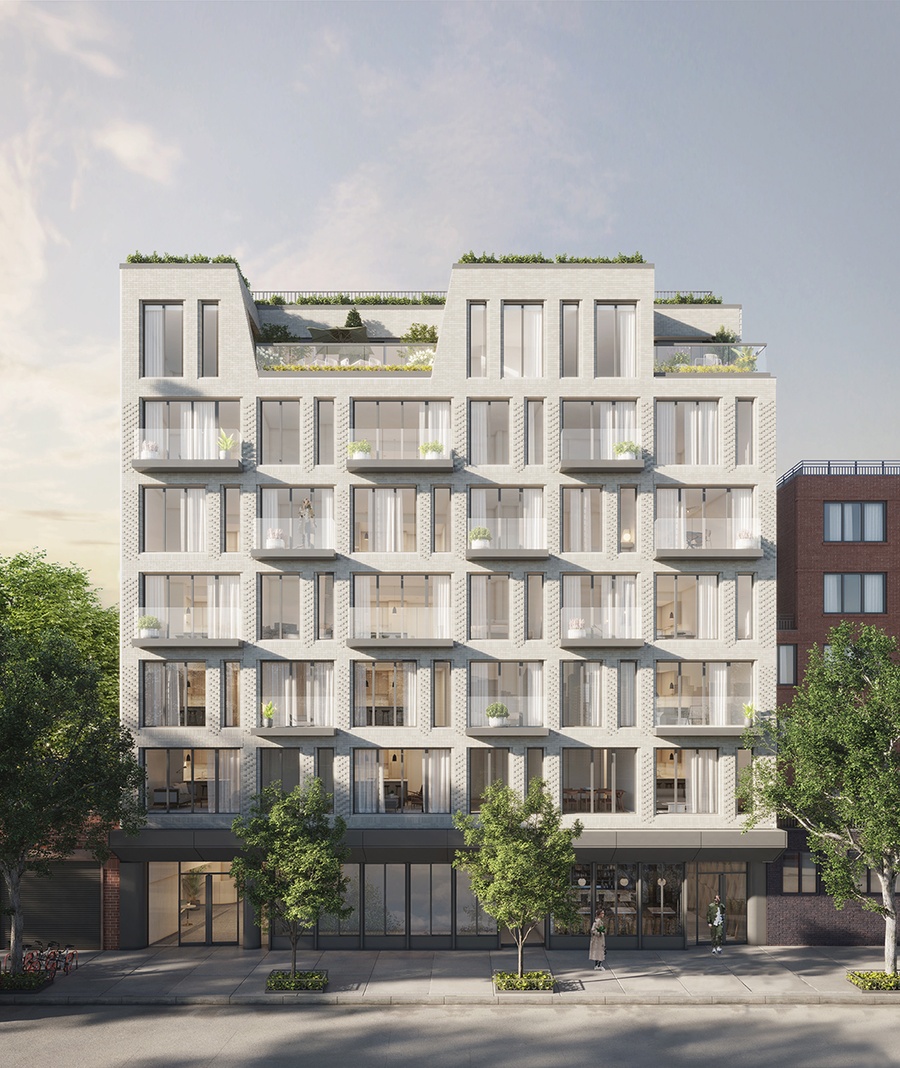 Construction is nearing completion on FE's ground up mixed use building in Queens, NY. The site faces west, overlooking the East River, and the skyline of Manhattan beyond.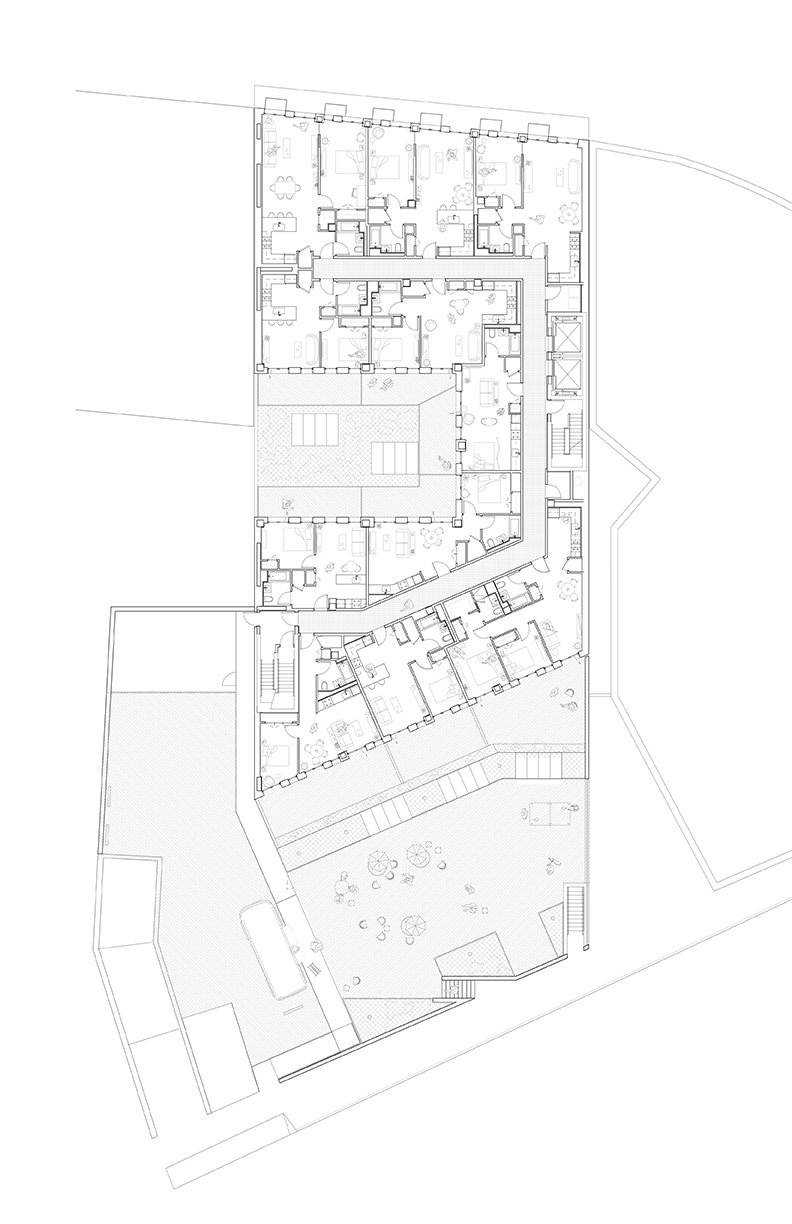 Apartment units face onto one of three landscapes, the river, an interior courtyard, or a planted terrace along to the building's second inland-facing street frontage.
The building is located near the northern-most stop on NYC's expanded ferry service, in a neighborhood that is growing quickly and becoming increasingly connected into the surrounding boroughs.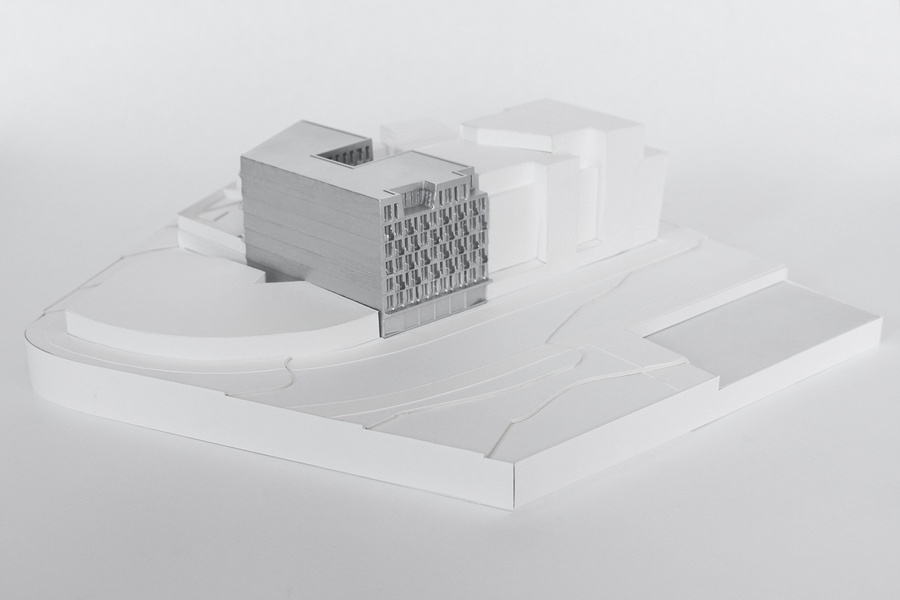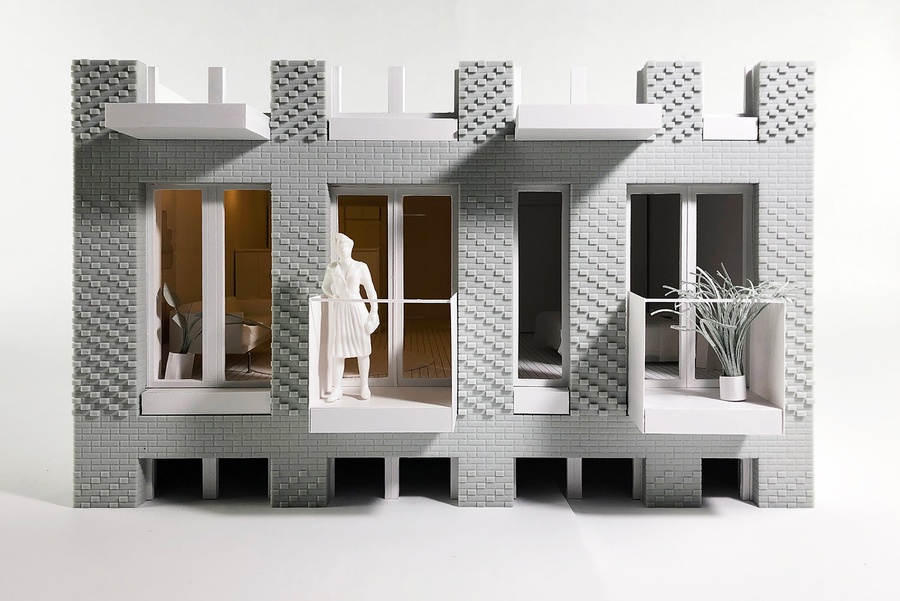 The western facade is composed of staggered balconies layered over a pattern of progressively stepped bricks.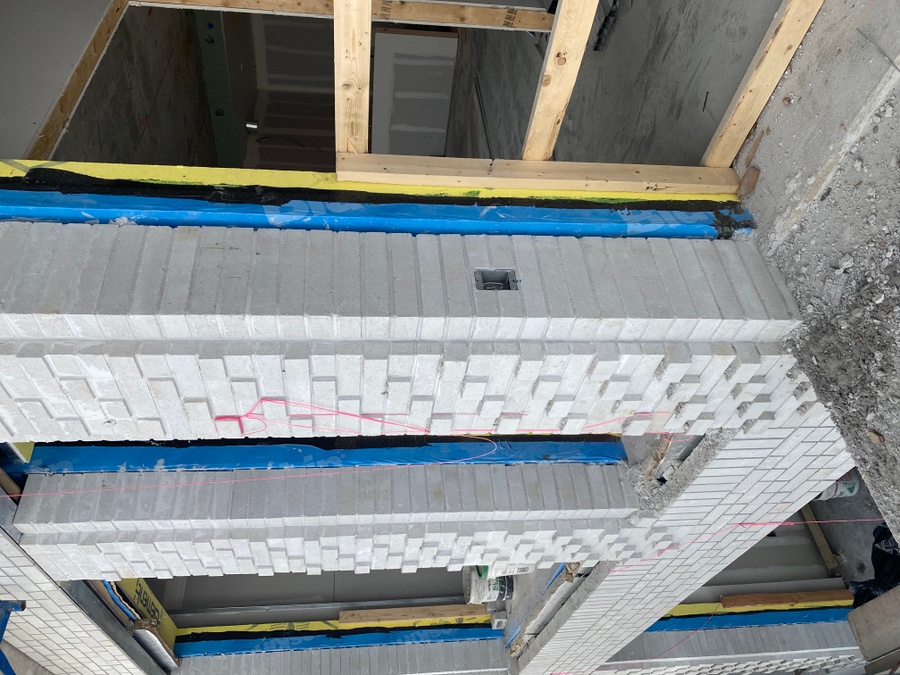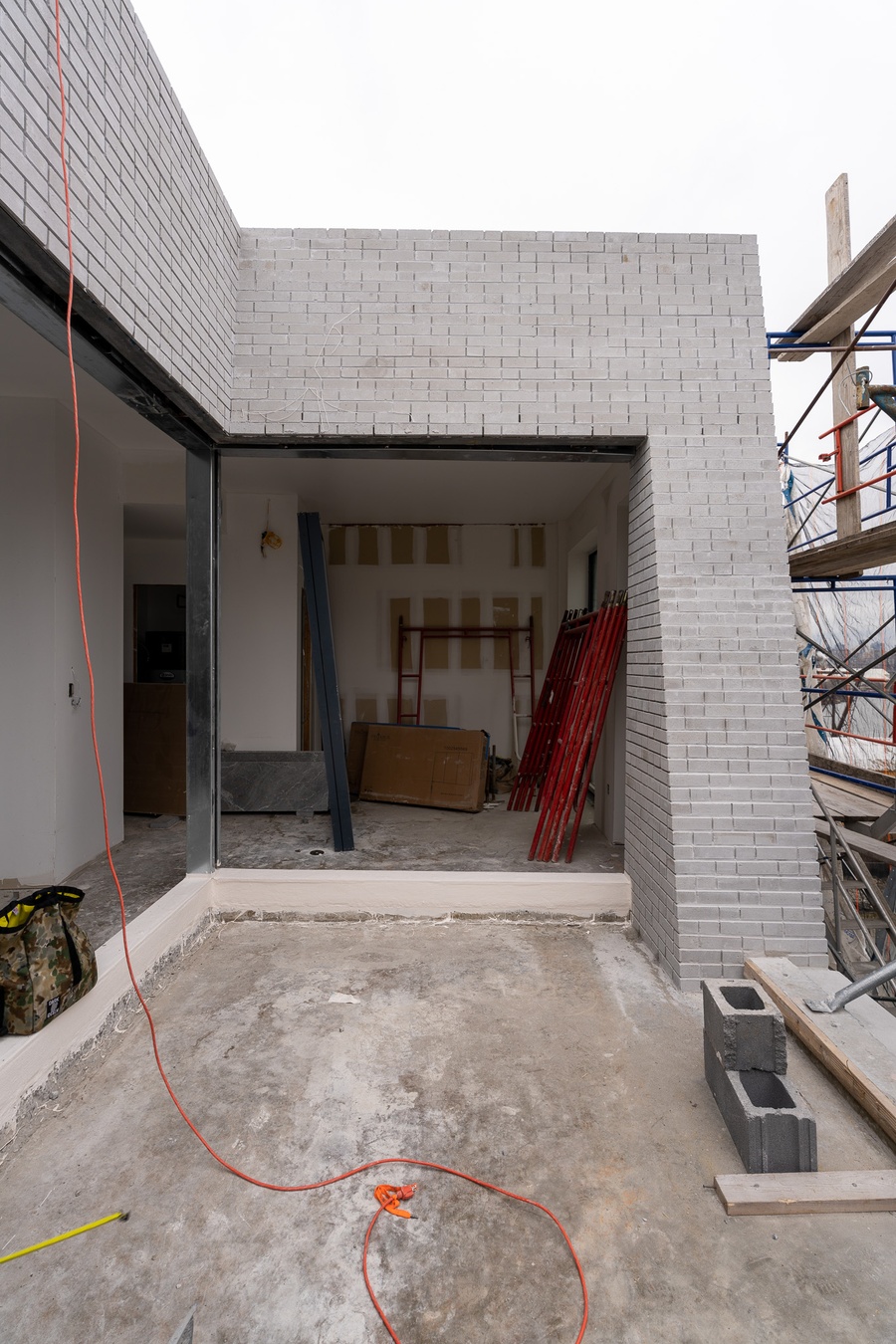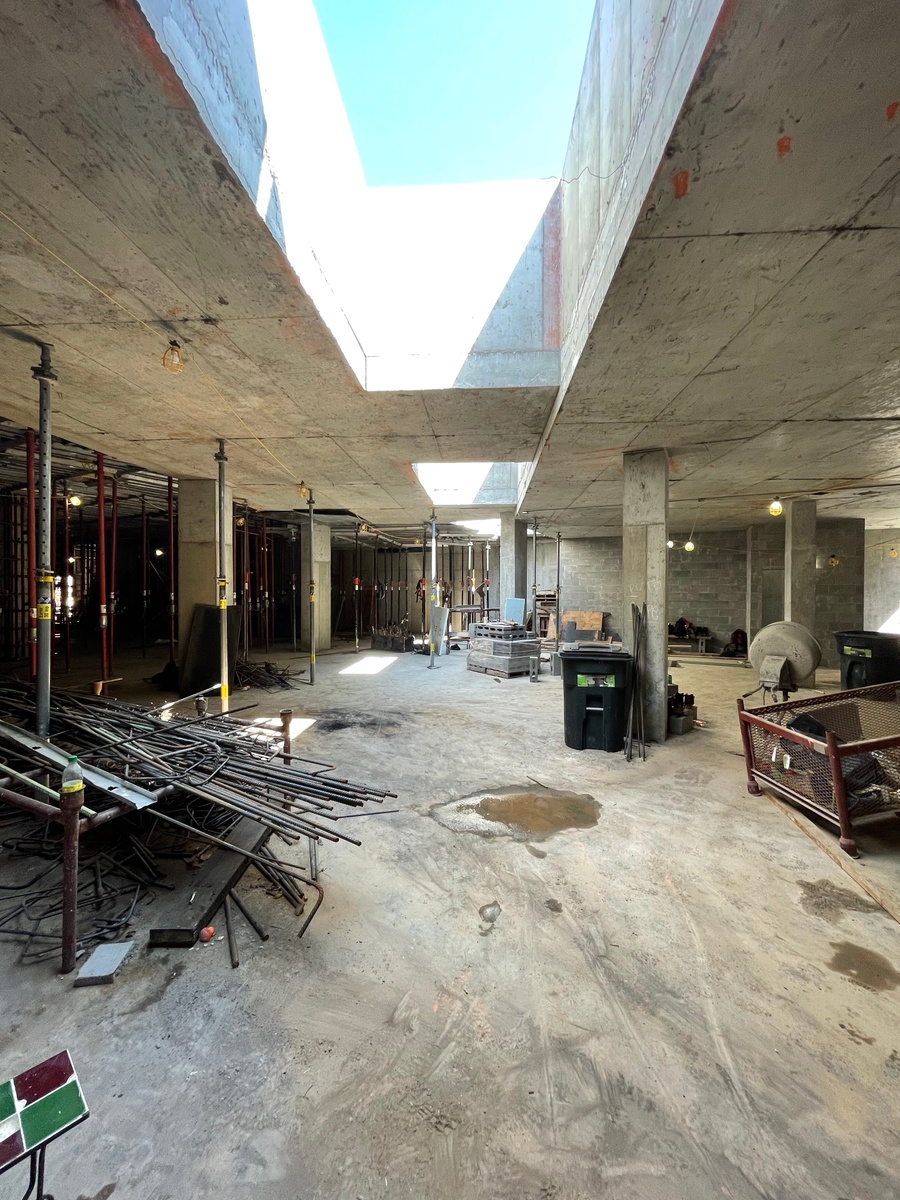 ***
Program: Mixed-Use, Residential and Commercial
Location: Queens, NY
Status: Construction
Client: Private