FE007.
Small Bar in Red Hook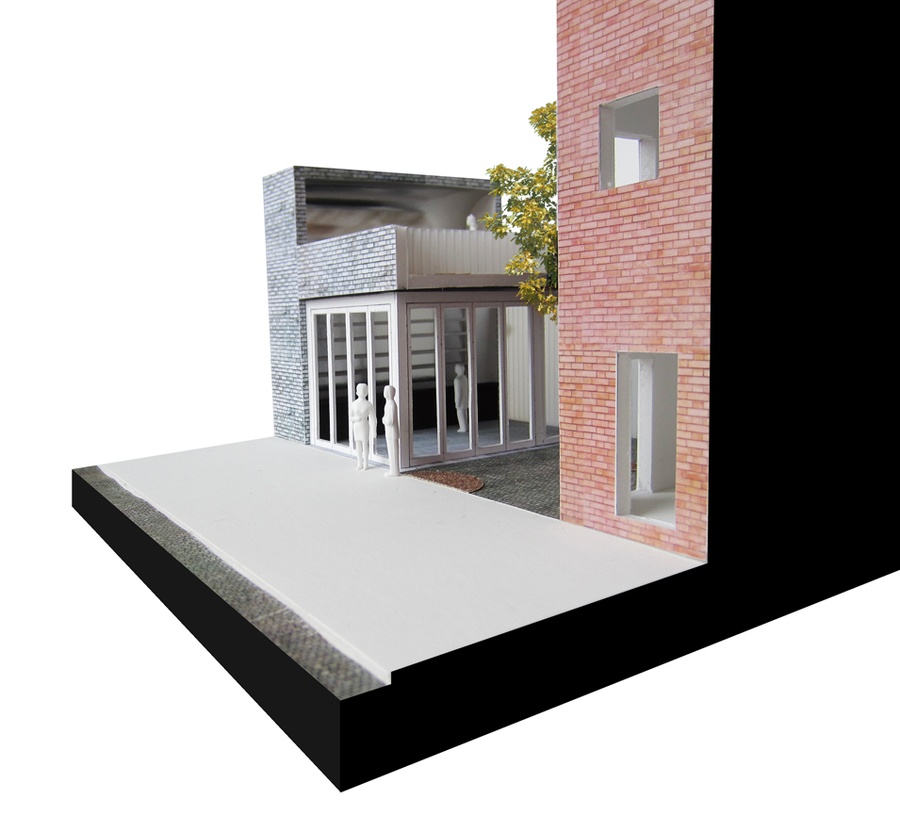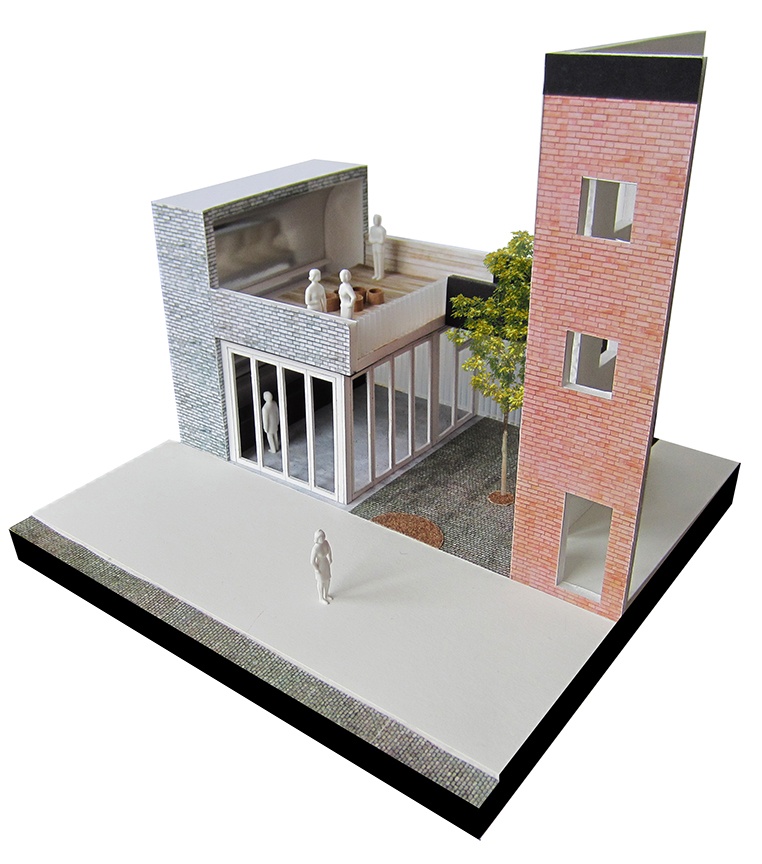 Set just off of the main commercial street in Red Hook, this small building acknowledges two distinct conditions.
1
A hollow tower-like volume, with a curved and reflective interior surface, faces pedestrians on the commercial street. This structure brings natural light over the bar during the day, while giving a shimmering and slightly distorted view of the sky to the patrons. At night, it acts as a glowing signal of the activity within.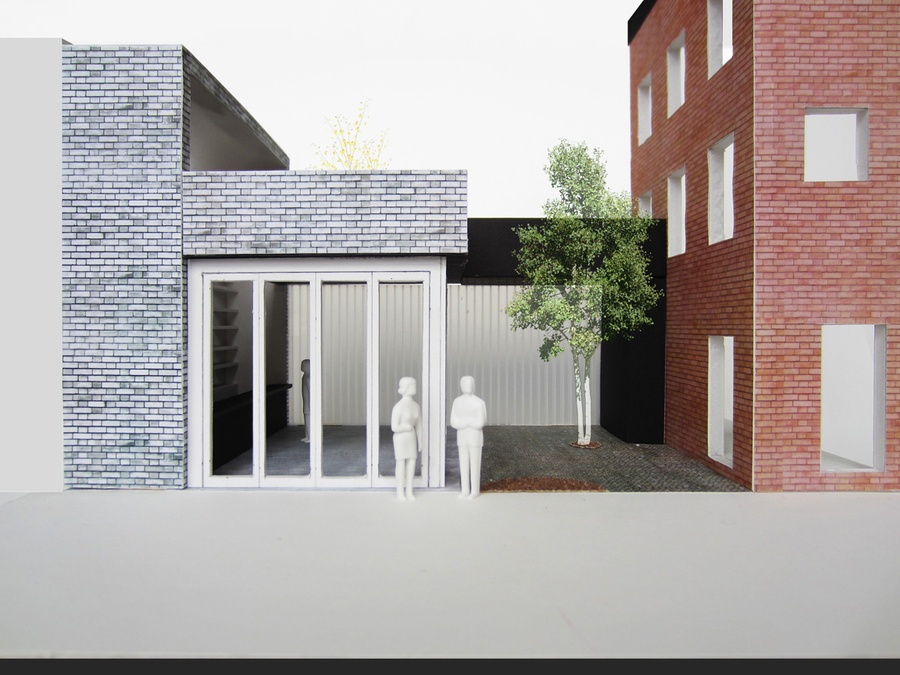 2
The bulk of the building is pulled back against the rear property line so that when the large doors are open the interior and exterior are joined as a continuous open space along the streetfront, half covered and half open to the sky.
***
Client: Private
Location: Red Hook, Brooklyn
Program: Bar
Size: 400 sf interior, 700 sf exterior
Initiated: January 15th, 2013
Status: Approved Building Permit